Netcong Recreation Presents…
2017 Holiday Parade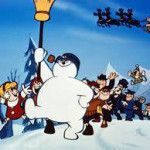 Get ready for Netcong's annual Holiday Parade!
On Sunday, December 3rd, just prior to the Annual Tree Lighting festivities, Netcong Recreation will sponsor a Holiday Parade. The parade will kick off at 5 pm sharp at the corner of College Road and Allen Street. The parade route will continue down Allen Street, across Route 183 onto Main Street, making a left onto Maple Avenue, ending in front of the Fire House.
There will be marchers, floats, and decorated fire trucks & police cars. Come out and line the streets to support our annual holiday parade.
There may even be a special visitor at the end of the parade. After the parade we invite all to attend the tree lighting festivities at the Maple Avenue Firehouse. We will offer photos with Santa as well as desserts.
If you or your organization would like to participate in our parade, simply complete the registration form on our website www.netcong.org or email us at recreation@netcong.org. Registration deadline is November 30th!!
You won't want to miss this !!
Would you like to march in the parade?  Click here.