Netcong has received a grant through the Safe Routes to School (SRTS) program to implement pedestrian safety improvements which will encourage children to walk to school and increase overall safety for residents. Pedestrian safety improvements will be made at key locations along Allen Street, Dell Avenue/Koclas Drive, College Road and Ledgewood Avenue. Proposed improvements include:
Rapid Flashing Beacons at Crosswalks
Crosswalk Striping
Speed Feedback Signs
ADA Compliant Curb Ramps
Limited Sidewalk Repairs
YouTube videos describing the the project can be found here:
Video Links:
https://youtu.be/OIdFxIo4fvo English
https://youtu.be/3-LUw9UKvrI Spanish
Plans of the proposed improvements are available for review at the municipal office from Tuesday June 1 to Friday June 18, 2021, during normal business hours 8:30 AM to 4:30 PM. Call or email to make an appointment.
Ralph Blakeslee
Borough Administrator
Netcong Borough
23 Maple Avenue
Netcong, New Jersey 07857
Phone: 973-347-0252, ext. 117
E-Mail: rblakeslee@netcong.org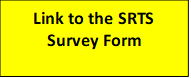 Please provide your comments no later than Friday, June 18, 2021 to be included in the project record.